Meet our Trail Testers!  These amazing dogs that hike are out there putting all sorts of gear through the ringer so we can give you thorough reviews.  They are working hard to help you decide what gear is right for you and your pup.
Atlas
@atlastheadventuredog / http://www.atlasdogblog.com/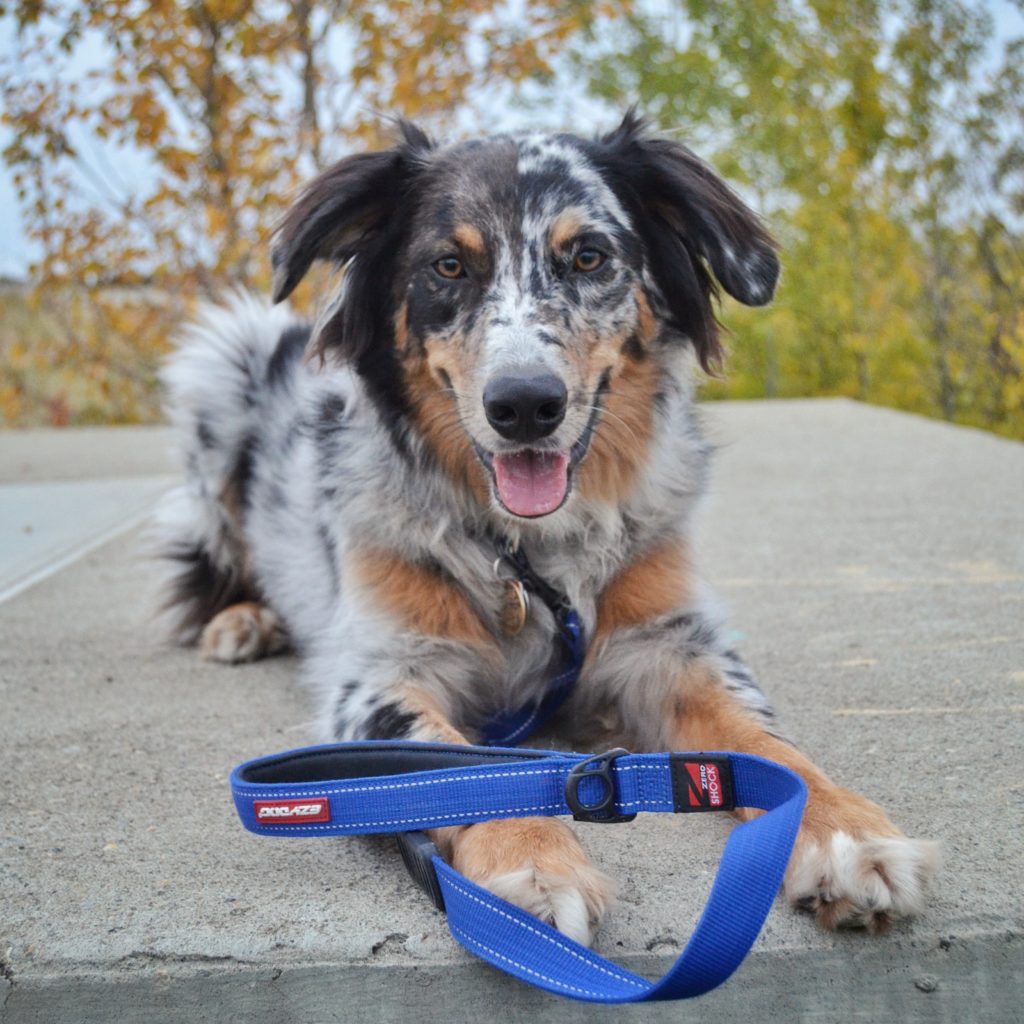 Atlas is a 1.5 year old blue merle Australian Shepherd who loves to get out in the wild to explore! He lives in Edmonton Alberta and loves to explore the local River Valley with his humans. Atlas loves to make frequent trips to the Rocky Mountains and enjoys hiking the trails and playing in streams.
Robin
@robinventures / https://robinventures.wordpress.com/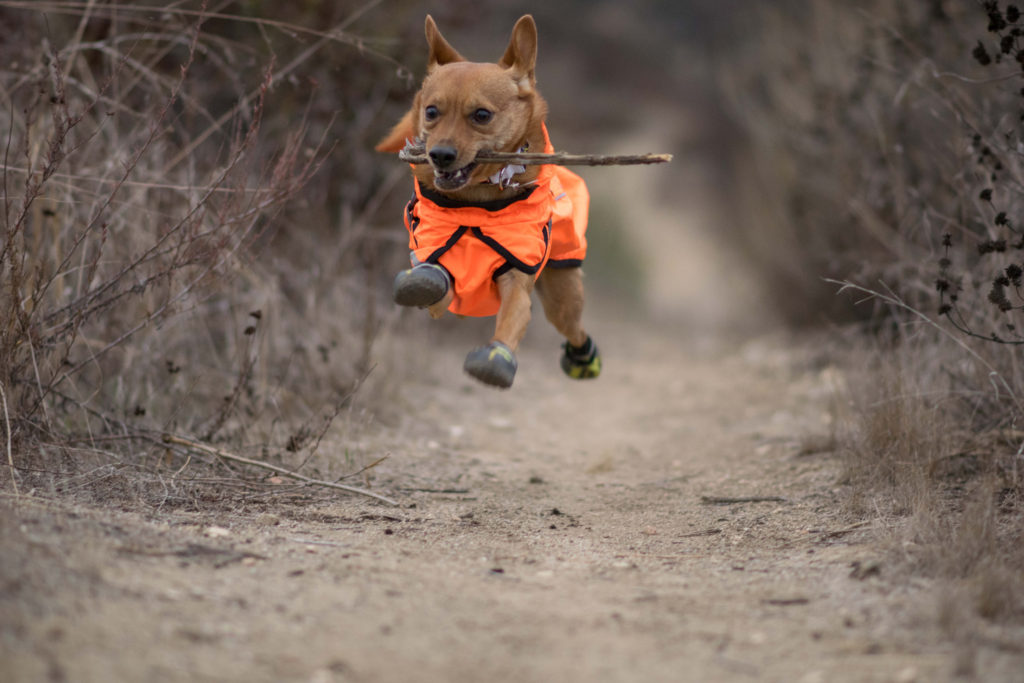 Robin's my heart dog, the little mutt that I chose from a grainy photo and guilted my landlord into letting me adopt. He bonded with me from our second day together and only in the last few months did he start to really care about anyone else. He's the little bundle of anxiety that got me to start hiking and now I keep doing it for the pleasure of capturing his wild glee on the trail. I straddle the line between worrying about his safety as he peers over edges and tears through snake territory, and letting his spirit run free because why take him out there if he can't feel the wind on his face?
Reggie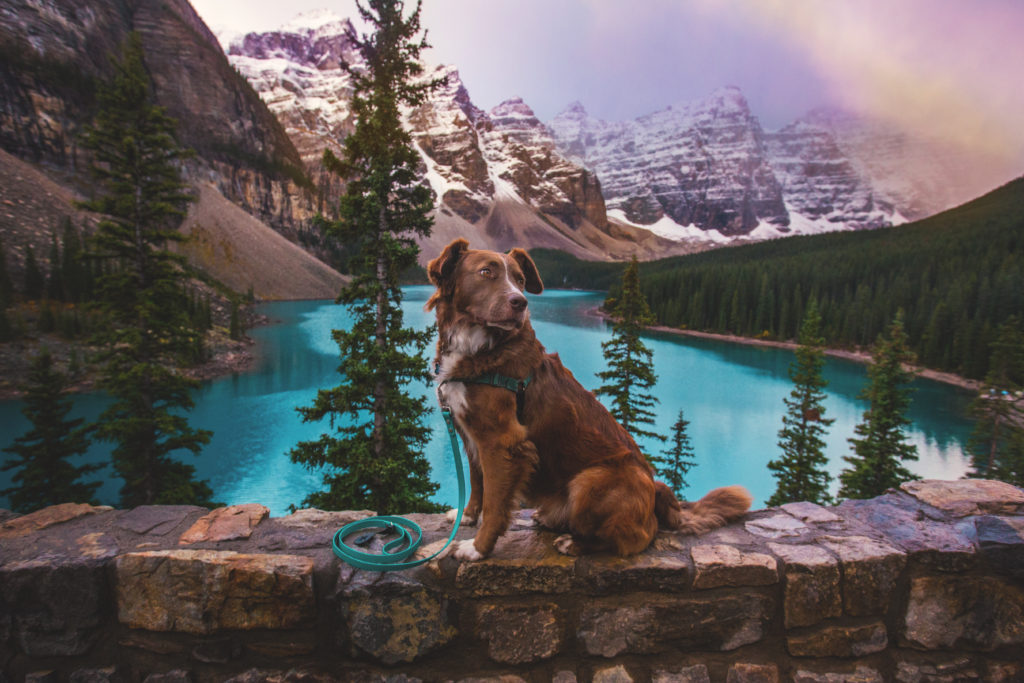 From humble beginnings to enormously loved adventure buddy in less than a year.  Reggie was found homeless and underweight in the early winter of 2015 with a painful hernia that needed surgery, a matted coat and a belly full of worms. He was one of the lucky ones. Making it out of puppyhood in the region of Southern Alberta where he was picked up by the Alberta Spay Neuter Task Force is quite a feat in and of itself. He had a brief stay in the Cardston pound and finally ended up in the care of the Alberta Animal Rescue Crew (AARCS).
Around the same time Reggie was rescued, we were in the process of discussing finally getting a dog.  I was scanning adoption websites  after Christmas when Reggie's bio and photo caught my eye.  It took a couple days of convincing, but my husband agreed to go and meet Reggie at his foster home. Obviously, the rest is history. On January 8th 2016, Reggie found his forever home with us and the adventures haven't stopped since.
Whether we're traveling around the Rockies in our VW Van Gertie, hiking and backpacking in the Kootenays, roaming Canada's rugged West Coast beaches or swimming in mountain lakes, we are always on an adventure.  Simply being with Reggie and learning from him has made every day new and exciting. Reggie brings out our adventurous spirits and we are so grateful to be the ones who get to give him a life of adventure and a warm, safe place to sleep.
River and Rain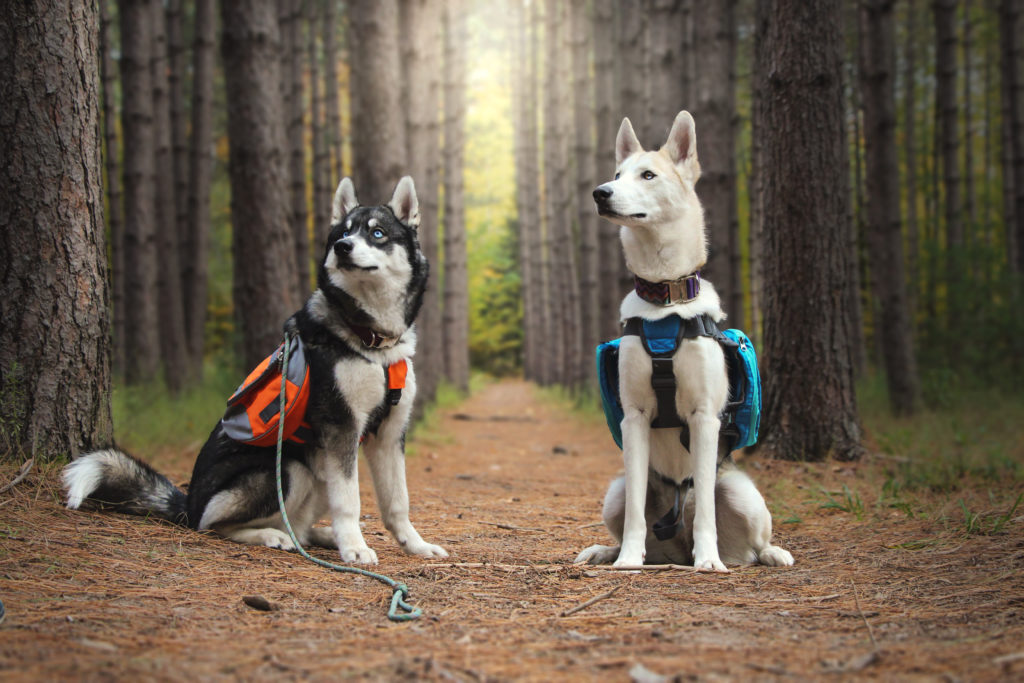 River and Rain are two adventurous huskies loving and living life in Northern Ontario. River, the protective big sis leads the way for her little goofy brother, Rain. These two curious pups are have mastered the art of adventure. Always eager, and ready to explore their next destination; from conquering mountains to exploring caves, trekking through waist deep snow to searching for a secret sandy paradise. After a long day on the trails you'll find them cuddled up on the couch, seeing who can snore the loudest.
Emma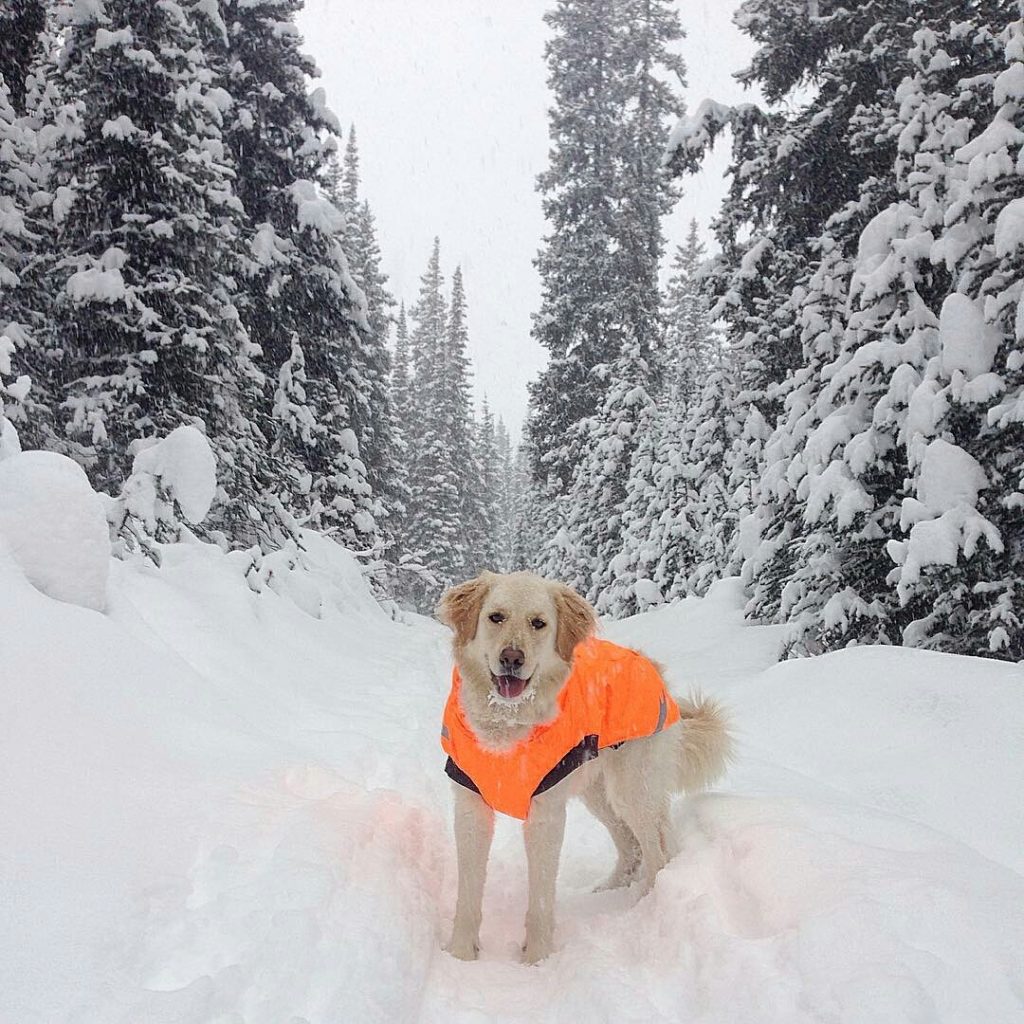 Emma is an excitable friendly girl who loves adventures in the wilderness! She excels at agility and loves to work with her human on tricks, training and playing. She has a natural scent ability and is very good at figuring out puzzle toys.
Ellie and Atlas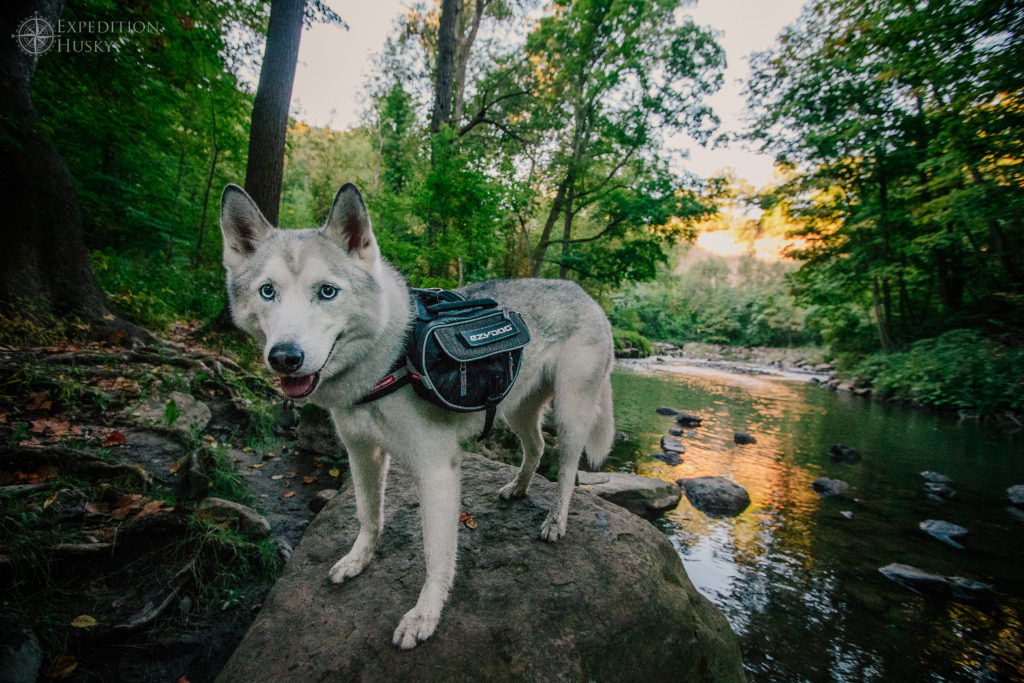 Ellie is as spunky as they come! She's a happy-go-lucky always-on-the-go kind of girl who loves a good adventure and is always up for a new challenge. Ellie was my very first *own* dog, and I can officially say she's definitely my heart dog. While she can be frustrating at times with her stubborn personality, she knows my quirks just as well as I know hers and we have an amazing bond. She helped me get into shape, and in the process, I helped her become the dog she was meant to be. Her incredible need to pull was "harnessed" into the wonderful sport of mushing, and she is truly in her element while pulling a bike or sled. And the trails mean so much more to her than any sort of urban hiking – her excitement is so obvious when we hit the trails. She loves being able to sniff out mice & bugs, and can often be found pouncing into the grass after the slightest movement. She's even more in her element when we're up on the high peaks in the Adirondacks carrying her pack. Ellie does NUTS when I get the packs out! She radiates happiness when jumping from boulder to boulder, or running as fast as she can up scrambles when we're on our way to the peaks. Honestly, I think she enjoys the view at the top as much as we do! In our off time, she loves to play fetch, go to the dog park & hang with the locals, and practice tricks like shake, "BANG!", dance, spin… she loves learning! Ellie will be running, hiking, mushing, and playing for as long as she can manage!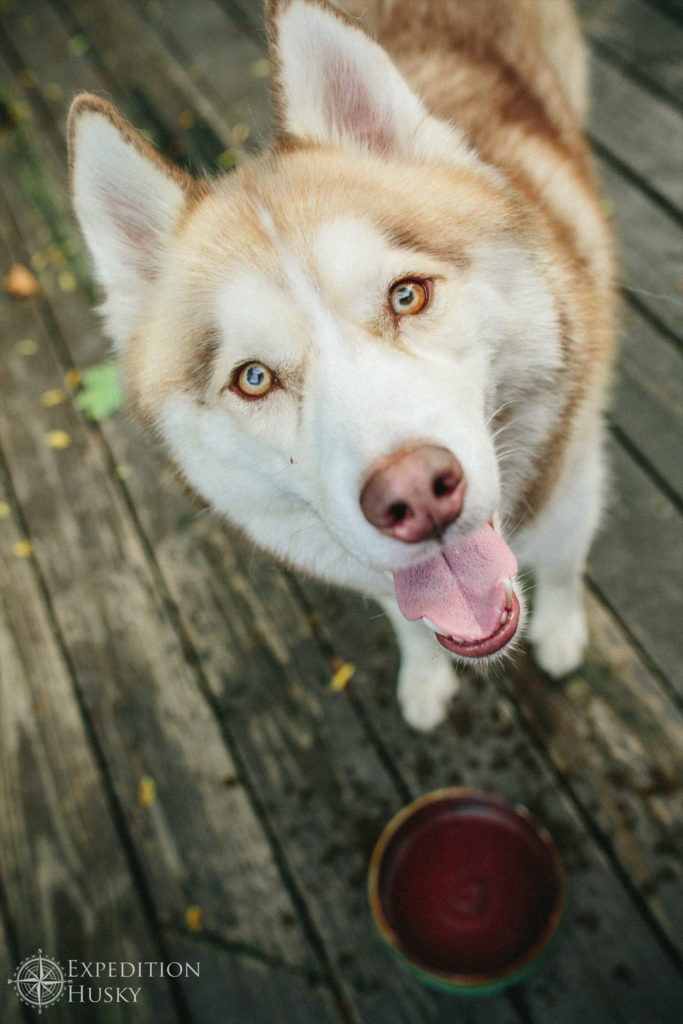 Atlas is a very laid-back pup. While he's got his stubborn side, he's very in tune with me, which has made him into an incredible off-lead dog; he's constantly wanting to make sure I'm within eyesight! His goofy, aloof personality really stands out & makes him quite the character… I like to say he's all brawn but no brain! 😛 In reality, he's incredibly intelligent, but he definitely lets his derp show more often than not! Atlas has made an amazing imprint on my heart bigger than I could ever explain and has helped me through so much. He's so cool, calm, & collected, and really brings a sense of relaxation anywhere he goes. He's the best hiking partner for that very reason! Even if a hike isn't going how you want it to, he manages to make me laugh or smile. Atlas loves to play fetch, fish for treats in water, and show off his skills in the high peaks by trying to look as suave as possible, but instead tripping over something & trying to play it off like nothing happened, haha. While he enjoys mushing, he prefers to do it at his own pace, and would much prefer a hike on the trails instead with his pack on! Early morning hikes to watch the sun rise seem to be his favorite time.