Reggie tested the 6 foot Hurtta Mountain Rope Leash from we received from Hurtta America in the Juniper colour option. The leash is available in both a ½ inch and 1/3 inch thicknesses and comes in a variety of colours. We tested the ½ inch leash. Retailing at around $40.00 CDN, it isn't the most inexpensive option but having paid the same price for much less high quality rope leashes in the past, I feel it's priced very reasonably for the quality.  What sets this leash apart from other rope leashes is its durability, reflectiveness and the fact that it's made of similar material to climbing rope.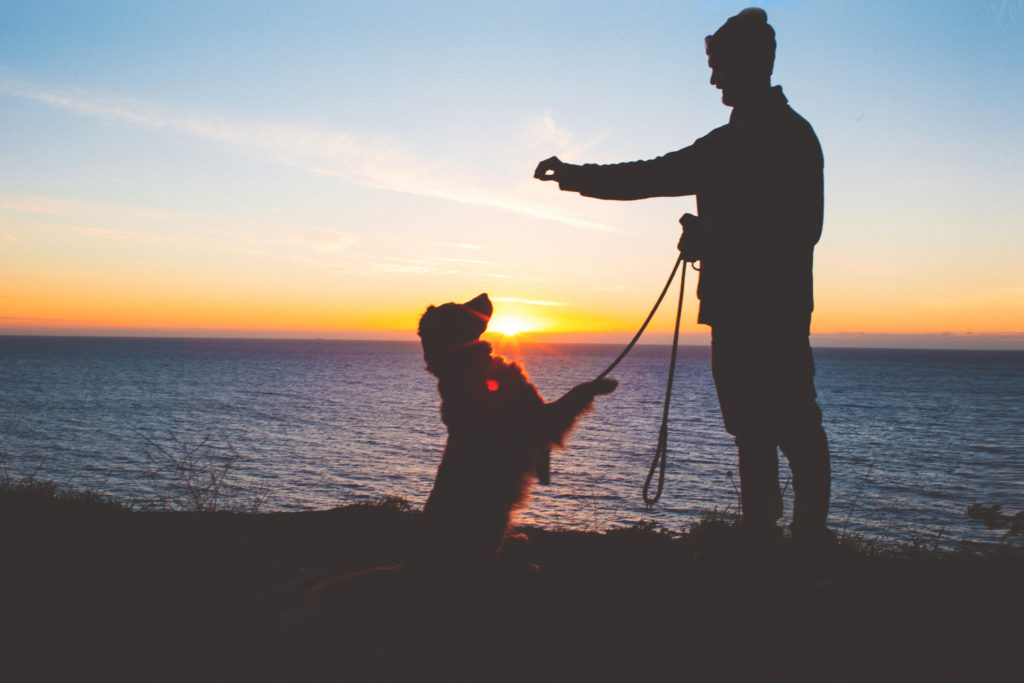 Because the leash is made of climbing rope type material, it is much more comfortable to hold than any rope leash I have used in the past. That said, I wouldn't mind seeing Hurtta pad the leash handle like some of their other leashes. While the leash isn't terribly uncomfortable, it's not as comfortable as I would like it to be during long treks. Another benefit of using a material that mimics climbing rope is the amount of force and shock absorption. The leash minimizes the force caused by a dog pulling on the lead, which also increases its comfort factor.
The leash dries much more quickly than standard, cotton rope and is extremely strong.  Woven in to the material are ample 3M reflectors, which have held up being drug through mud, seawater, rain, snow and sand. Because we are based out of Calgary, much of our winters are spent in darkness. Having reflective equipment isn't just a nice feature for us; it's a necessity for safety and this product is great for nighttime walks. It is also worth noting that unlike many leashes, the Mountain Rope Leash stays soft and supple even down to temperatures as cold as -30 degrees Celsius.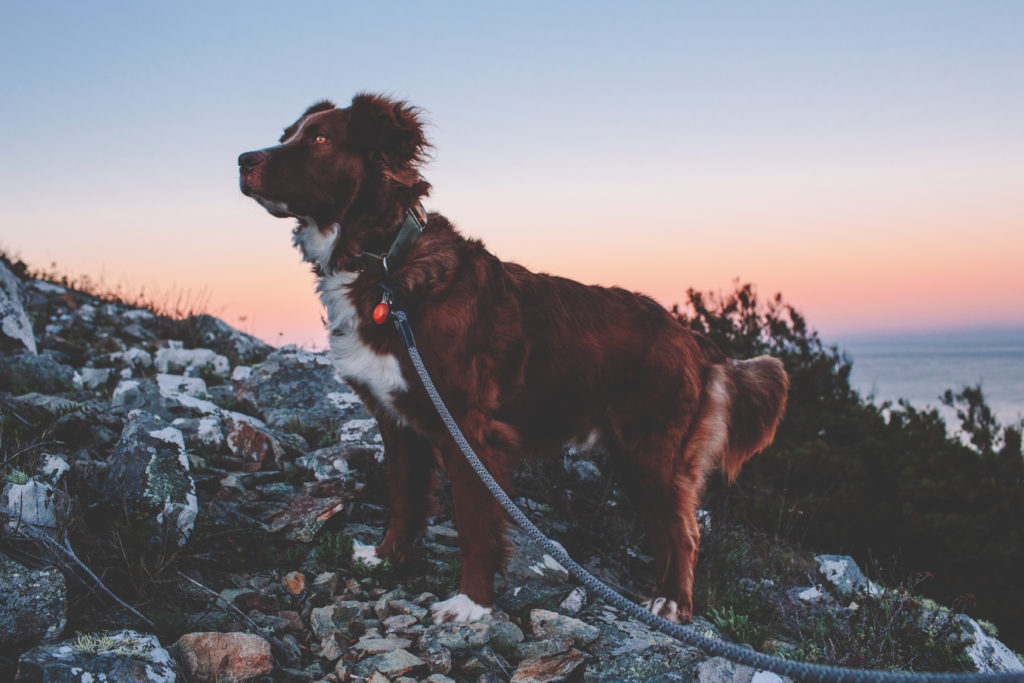 The Mountain Rope leash is very easy to clean. We don't take our testing job lightly and test products to the limit. To make a long story short, we ended up stranded in Nogales, Mexico when our van broke down recently. If you have never been to Nogales, the city is located in a high altitude desert and is completely covered in red clay, which isn't really a problem unless the clay happens to get wet. Because we seem to attract wet weather wherever we go, it naturally came a two-day downpour during our stay. After being cooped up for two days because of the flash flooding, Reggie and I finally went out for a walk behind our host's place.  Reg managed to escape when I dropped his leash to let him poop. He zoomed in circles around me and dragged the Hurtta leash through the thickest, reddest, nastiest mud imaginable.  I thought for sure that the leash would never recover. Much to my surprise (and delight!) the leash came clean with a little water and dish soap.  The material looked like new again.  I can't say the same for Reggie's fur- that took a little more elbow grease to restore to normal.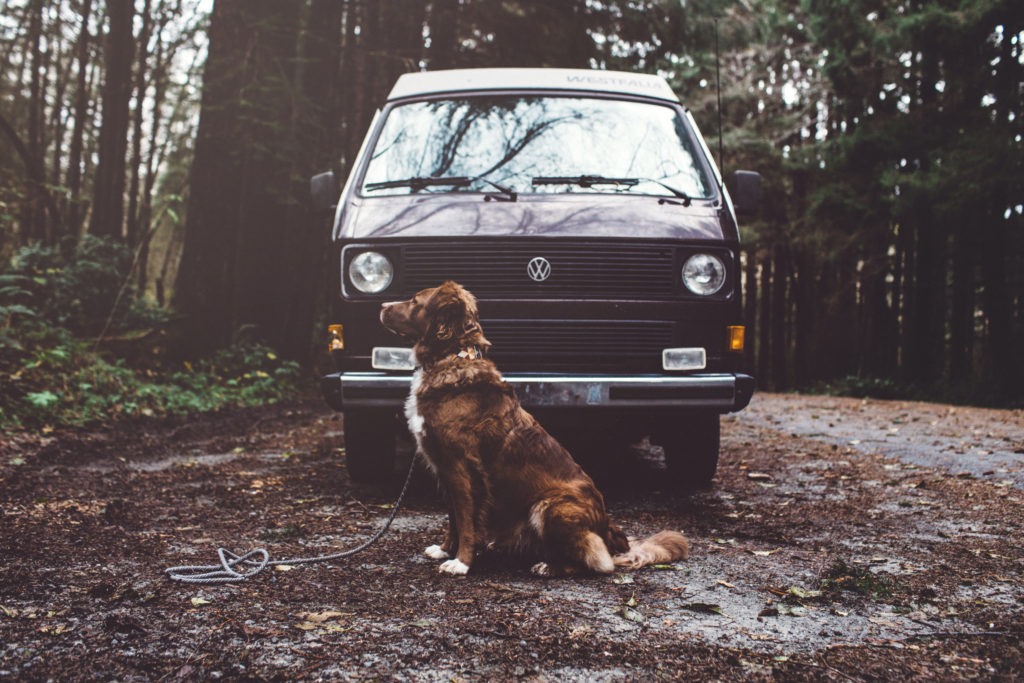 The leash is also equipped with a handy poop bag/accessory ring near the handle. You can also attach the leash clip to the accessory ring when your dog is off leash. It makes it easy to just throw the leash over your shoulder and forget about it.  A quick word of caution: the metal accessory ring is quite heavy on the leash we tested and can cause damage to your floors if you let the leash drag in the house.  Again, this is something that may also be corrected in the newer edition of this leash by replacing the old metal with lightweight aluminum. There is also a handy metal fastener towards the end of the leash, which acts as a deterrent to chewing if your dog is the type that likes to chew their leash.
The only complaint I have about the leash is the obvious wear and tear on the black paint on the metal leash attachments. As you can see from the photos, the black paint is chipped and shows the silver metal underneath. That said, it appears that in newer incarnations of this leash, Hurtta has swapped out the old metal attachments for more durable, lightweight aluminum which should solve the paint chipping problem we have been experiencing.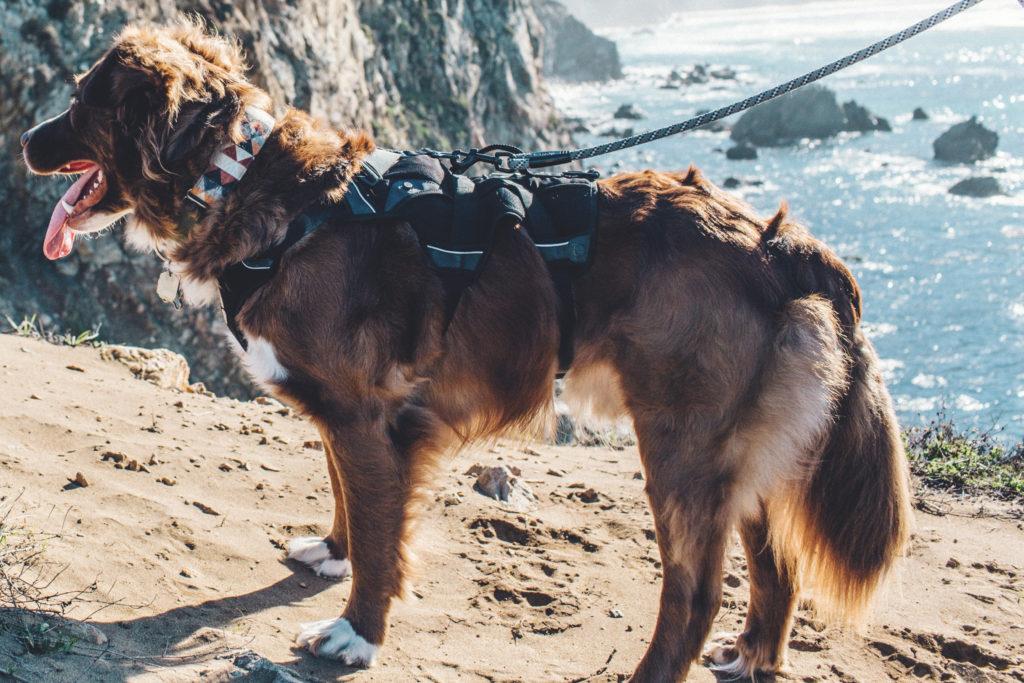 Overall, this leash is a great product and is in our roster of regularly used leashes. As I have said before with Hurtta products, they build high performance products to a very high standard and the Mountain Rope Leash is no exception.
This leash would work best for: Dogs of all sizes, all weather conditions, dogs that pull on the leash, leash chewers, people looking for an easy-to-clean rope leash
This leash wouldn't work for: People looking for a budget option, people looking for a leash that comes in multiple lengths
Review by: Dogs That Hike Trail Tester @reggieandthecats
Products from: @hurttanorthamerica / hurttaamerica.com