We all look forward to summer, but with the heat, we have to make sure our adventurous companions stay cool to prevent dangerous conditions such as heat exhaustion. There are lots of cooling products on the market that can be used in a variety of situations and for different activities, but which ones work best for what dog? The Ruffwear Core Cooler is one of those products, being able to be used in conjunction with the Ruffwear Webmaster Harness, which is a popular option for dogs that hike, as well as several of their packs. I tried the Core Cooler on Atlas, who wears a medium, on a few of our hikes as well as a run, but didn't see much, if any benefit from using it aside from it doubling as a brush guard. That being said, it seems to work far better for short-coated breeds instead for the cooling effect, which I'll touch base on a bit later in our review.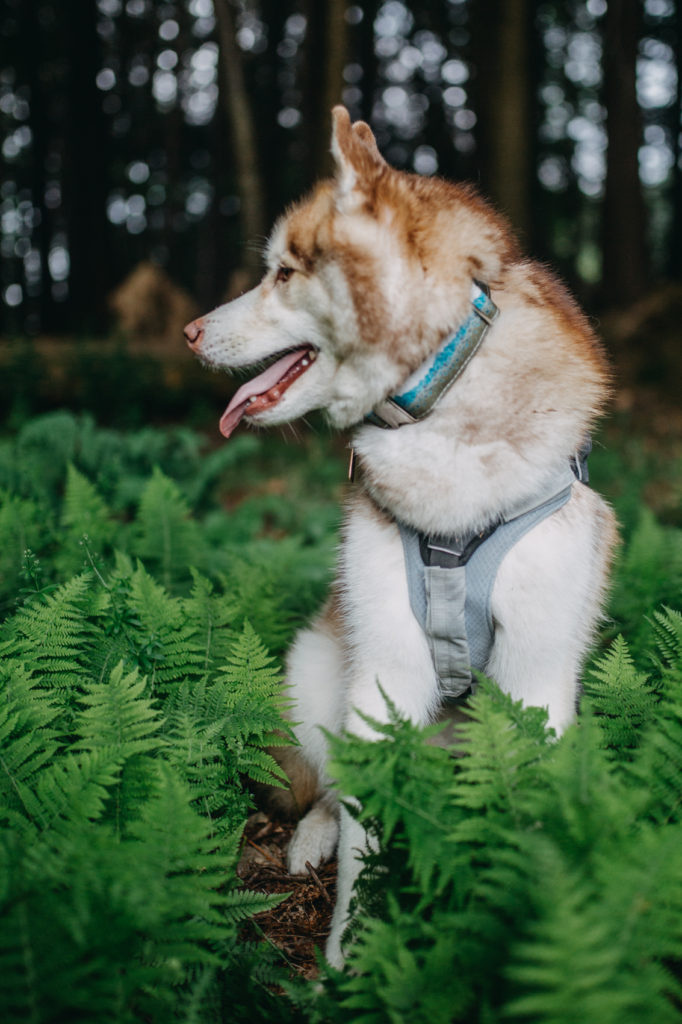 The Core Cooler is constructed of three layers – a wicking outer layer that allows for evaporation, an absorbent middle layer that stores water for the evaporation, and a soft mesh-like inner layer that helps to transfer the evaporation-cooling effect to the dog. To use the cooler, you simply soak it with water, and wrap the Velcro loops around the straps on the harness. The Cooler tends to drip no matter how much you wring it out ahead of time when you wet it initially, so take caution if you don't want your floor to get wet, or wet it outside just prior to putting it on your pup.
Application to the harness initially seemed to be pretty easy, both to take on and off, but if the Core Cooler needs re-wetting mid-hike it can get a bit tricky. The Core Cooler sits on the inside of the harness, directly against your dog's chest, which means no easy access to the inner layer than you soak. The evaporation-cooling effect seems to last for maybe 40-50 minutes before it needs rewetting, and unless you're able to allow your dog into a body of water to rewet the entire harness, you'll have to ultimately take the harness off completely to soak the Core Cooler again, which can be difficult and tedious each time. I allowed Atlas to hop into a pond on one of our hikes, which worked great at re-wetting without bothering to take it off.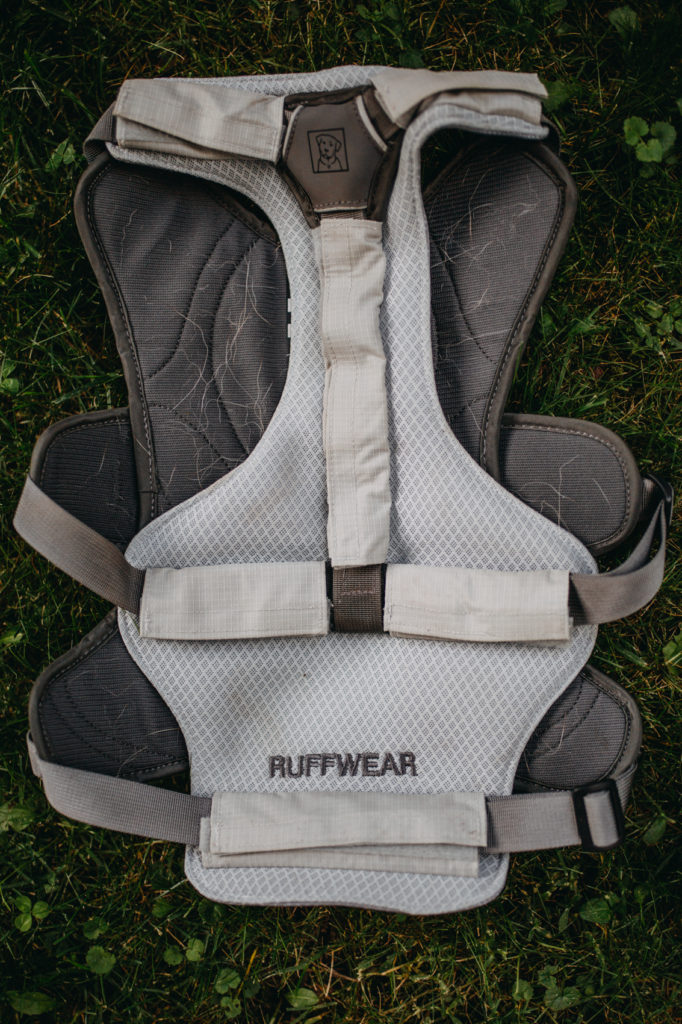 As for sizing, our friends @robinventures also tested the Core Cooler, and had some difficulty fitting the cooler right on their XS Webmaster harness. Ultimately, they had to extend the Webmaster harness straps to their full length prior to being able to fit the Cooler on comfortably, which made the Webmaster harness a bit too big on Robin. Atlas' size medium didn't seem to have much of an issue with this and was able to keep the straps at the length I had them set to (about ½-¾ of the way out on each strap, but there would definitely be some difficulty if I had the straps any more snug than they were already. Likely the smaller the size, the less able you will be to adjust the straps while still allowing the Core Cooler to fit comfortably. Dogs wearing a size small or extra small may have far more difficulty in fitting the Core Cooler correctly.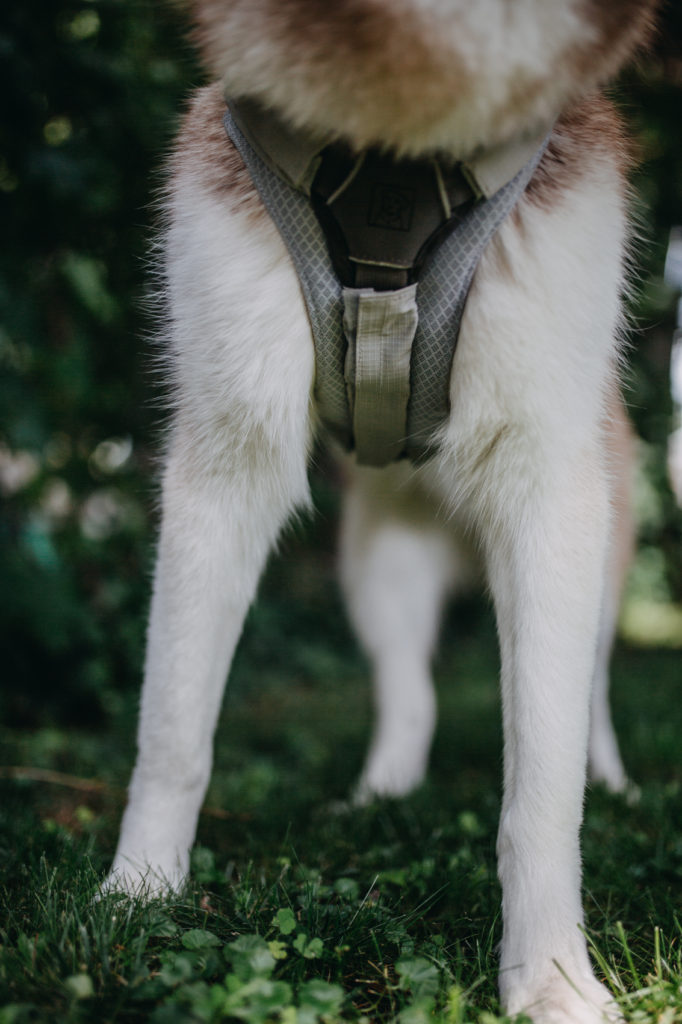 While cooling products are an amazing invention and a great way to create a better and healthier experience for short-coated breeds, they don't seem to work as well for our dogs who are double-coated breeds. Most double-coated breeds already have a cooling system built in with their two layers of fur, and adding a third layer, even if meant for cooling, could potentially create a situation that may actually make them overheat. Water, and some cool water to dip their feet into should be plenty to try to keep your double-coated breed cooler.  That said, not all double-coated breeds will have the same experience we did with cooling products.  Our fellow Trail Testers @atlastheadventuredog and @reggieandthevan both had success with the cooling products they tested.
Ultimately the Ruffwear Core Cooler is a great idea that is truly meant for short-coated dogs. It seems to work effectively in cooling short-coated dogs down when they're active, but maybe doesn't last quite as long as some may hope. It doesn't seem to cause any chafing, or limit range of movement, which is always a bonus, and once fitted, sits comfortably in place and doesn't shift.
This product is meant for: Short-coated breeds who are active with their owner.
This product is NOT meant for: Double-coated, or long-haired breeds, and smaller breeds that may wear an XS harness.
Review by: Dogs That Hike Trail Tester @expeditionhusky