The WOOFgang Shop Snout Butter
Canadian winters often show no mercy. From blizzards and heavy snow on the east coast to torrential downpours on the west coast, we all face our own unique challenges. As much as I love living in the Rocky Mountains, I dread the dryness that comes with our winters.  Imagine waking up to a fresh blanket of snow and not being able to build a snowman because the snow is so dry it will not form in to a ball.  Or looking out your window and seeing your neighbours clearing the snow out of their driveway with a leaf blower instead of a snowblower.  When we as humans start feeling or noticing the dryness on our skin we reach for one of our many lotions or creams or butters.  Our pups often face the same challenges we do and it is our responsibility to help ease and soothe their pain.
I was excited to try the the 100% organic, vegan and cruelty free WOOFgang Shop Snout Butter as I had previously tried the Loyal Canine Co Black Lightning Nose Balm and faced the same issues as @reggieandthecats.  The Snout Butter has made a world of difference to my pup and is now part of our daily routine to keep her nose healthy and happy.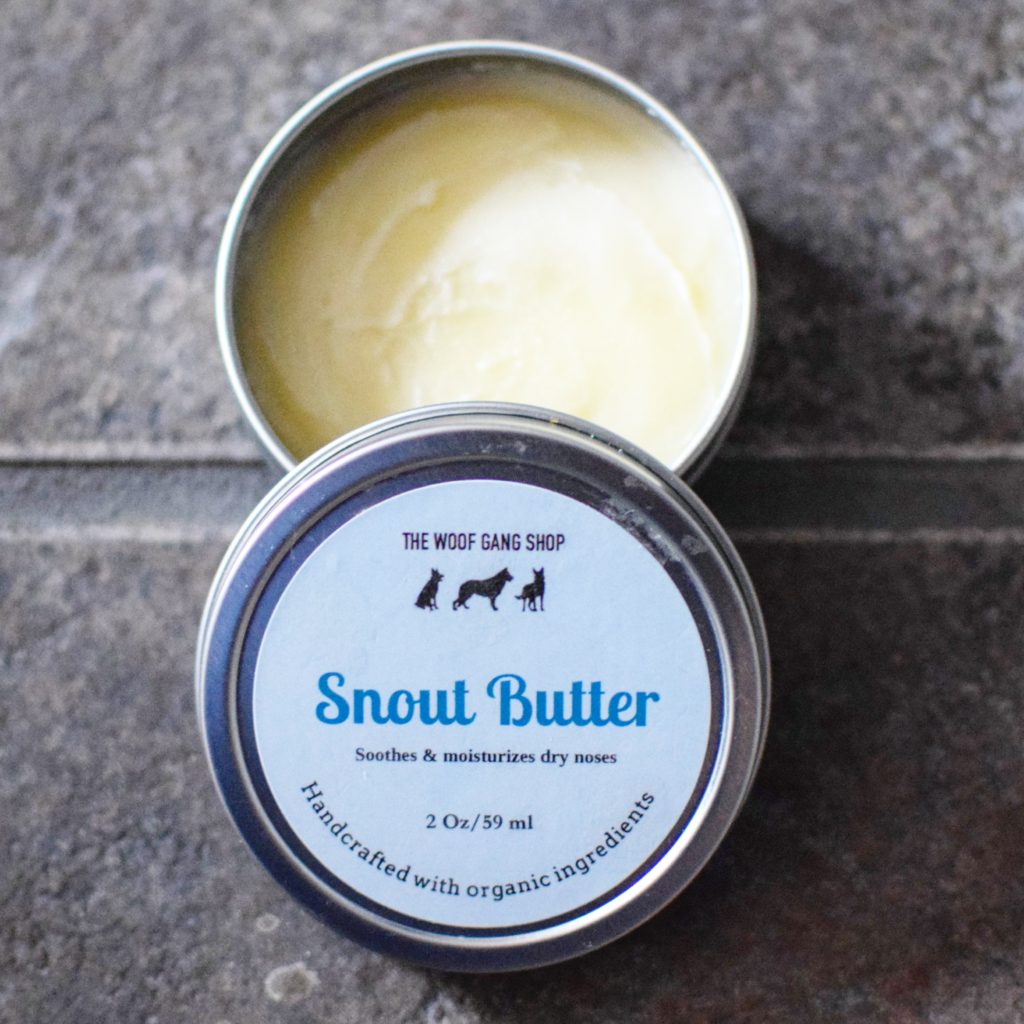 When I first opened the container I was greeted with a faint soothing scent of rosemary and chamomile.  A quick visual inspection verifies that the main ingredient is organic coconut oil.  I love that coconut oil is not only a natural moisturizer that can quickly relieve dry, itchy skin but that it has anti-fungal properties.  I also love that it remains in a solid state which means no spills and no messy containers.  The Snout Butter is easy to apply as the butter softens with the warmth from the touch of your hand.  After application I am often left with the slightest bit of Snout Butter on my hands.  Luckily, the butter goes on clear so I always take the opportunity for extra moisture and rub it in to my cuticles (every little bit helps!).   My pup loves coconut oil so it's important to distract her for a while to allow the butter so sink in and work it's magic.  To keep her from licking her nose I give her a longer lasting chew or spend some time practicing her "tricks" (e.g. sit, down, stay etc.).
Among its many amazing ingredients the Snout Butter boasts organic Jojoba oil which has been known to mimic the sebum produced by skin.  It also shares many of the same ingredients as The WOOFgang Shop Paws & Go previously reviewed by @atlastheadventuredog.  It has shea butter, and candelilla wax which help lock in moisture; rosemary and chamomile for their skin healing properties and to naturally reduce inflammation;  Calendula oil to soothe irritated skin; and vitamin E, which is anti-oxidant rich, to help protect dry noses and to help moisturize the most parched parts of her dry nose.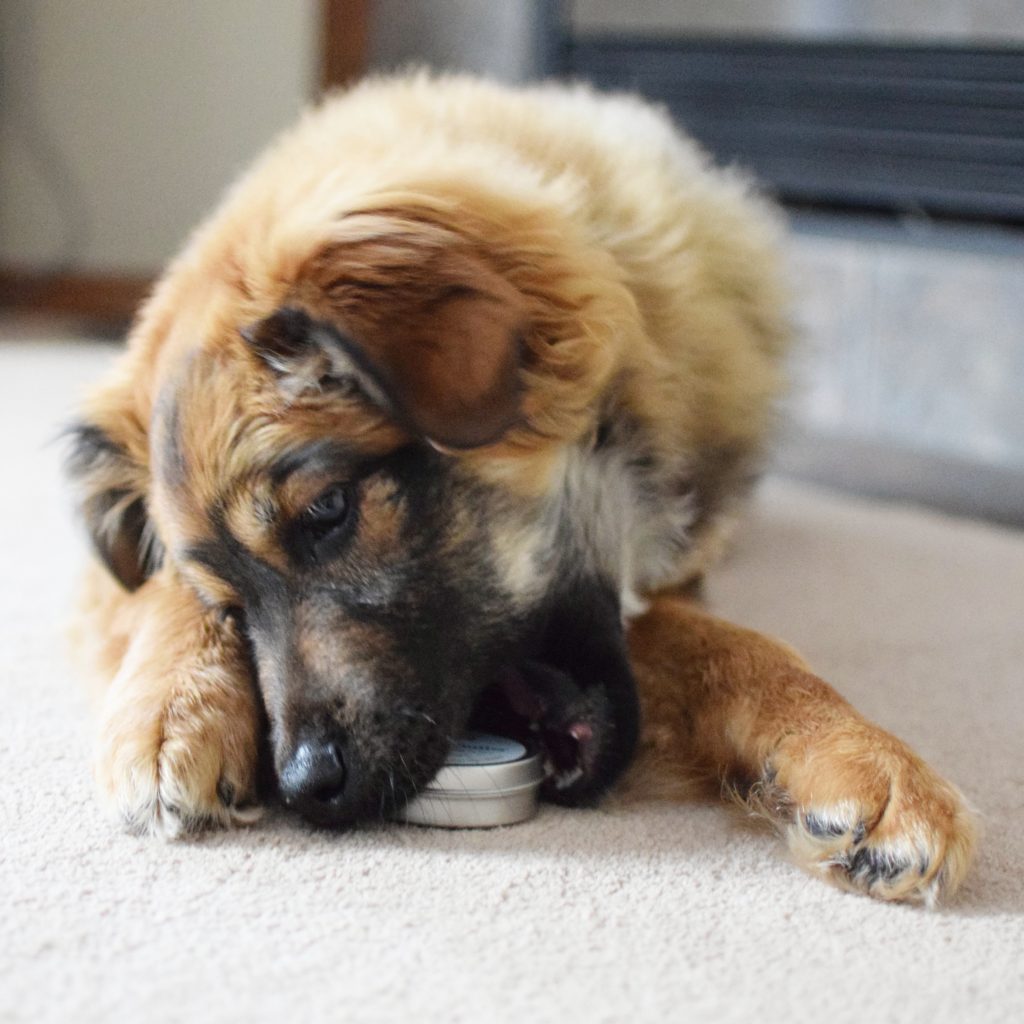 Overall I couldn't be happier with the results of the Snout Butter.  I have been using it daily for the past two months with great success.  I feel the same as Atlas did about the Paws & Go – I really can't think of any way to improve this product other than offering a wider selection of sizes to choose from.  Currently the balm is available in a 59mL (2 oz) container, a variety of sizes and/or container options would also be nice.  Some options to consider would be a larger container, a "deodorant" style container or a smaller "chap stick" style container for quicker applications.
This snout butter is ideal for: dogs with chronic dry nose, dogs who live in dry climates, regular maintenance of dry noses and small repairs of small/light cracking.
This snout butter may not be ideal for: dogs or humans that have allergies to any of the ingredients, dogs or humans that have sensitivities to natural fragrances (the natural ingredients have a faint scent), dogs who have extremely cracked noses – it may work but please consider talking to your vet before using it on any open wounds.
Review by: @dogsthathike
Product from: @thewoofgangshop / The WOOFgang Shop Etsy