P.L.A.Y. Compact Training Pouch
P.L.A.Y. is a pretty neat company. They focus on selling sustainable products designed with dogs, people and the planet in mind. As someone who consciously makes an effort to consume sustainable and ethical products, P.L.A.Y.'s ethos already had my attention before I had an opportunity to test their products.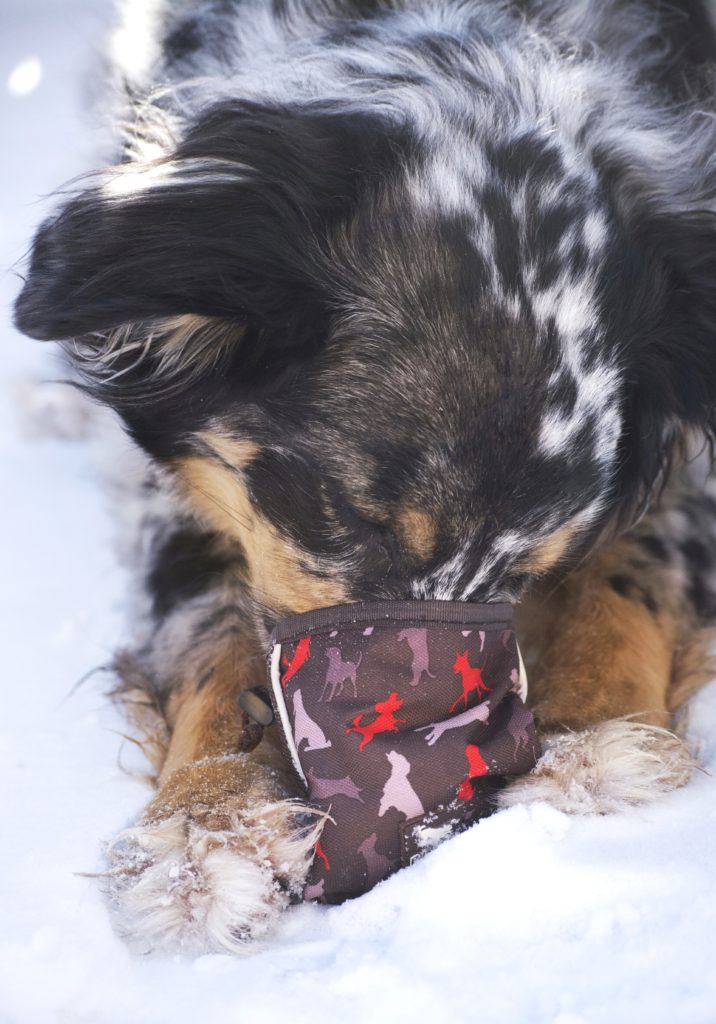 We tested their Compact Training Pouch in Mocha. The pouch features a very simple one-pocket design held closed with a drawstring. The pouch also features 3M reflective piping on its seams for evening or early morning walks and is constructed of durable polyester commonly found in outdoor and camping products.  As a result, the pouch is surprisingly waterproof and is also UV protected to avoid colour fade and UV damage. The pouch is currently only available in two colour options: Mocha and Vanilla. Both are patterned with orange, grey and brown dog silhouettes in various states of play. The pattern is a bit loud for our taste but that's more of a matter of personal preference. Our absolute favourite feature is the built in squeaker for catching your dog's attention in moments of extreme distraction. Watch out squirrels- you are no match for our squeaking treat pouch!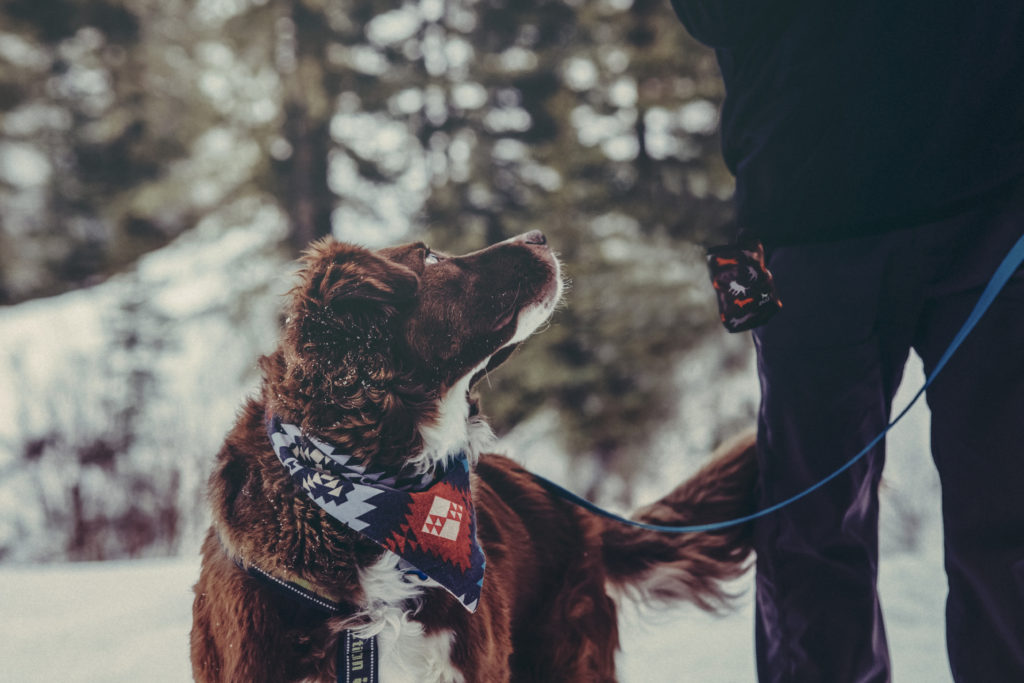 The pouch is advertised as light, practical and for holding treats or poop bags meaning it is not meant for carrying too many items.  Packing poop bags and treats in the pouch results in a lot of digging for treats in a very small space.  I would love to see a small side pocket for poop bags. I don't feel it would add much weight to the overall design and it would make this product much more versatile.
The pouch can be attached either by the belt loops or with a carabiner.  We originally used the belt loops but unfortunately the stitching began to loosen after a couple weeks of daily use.  To avoid further damage to the belt loops we switched to using the carabiner but like many carabiners that come with dog treat pouches, it broke after a few days of use. We replaced the carabiner with a sturdier one we had at home and continued using the pouch; however, recently on a long cross country ski trip the stitching at the carabiner attachment loop came loose and the pouch was lost on the trail. Either the pouch was not designed for heavy outdoor active use or the pouch we received was defective. We understand that sometimes, an experience with a single product does not necessarily reflect the product's quality as a whole.  However, based on our experience I would not recommend this product for heavy outdoor use.
Editors note: This product was also tested by others who did not experience the same issues as the reviewer.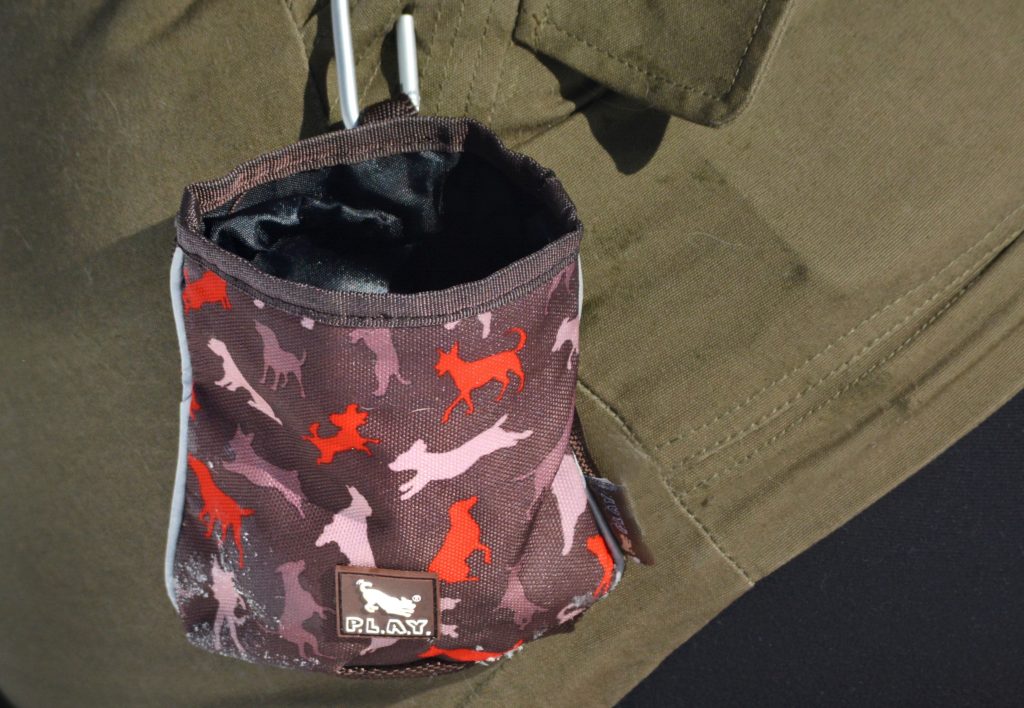 The P.L.A.Y. Compact Training Pouch is comparable in price to other small training pouches we have tested but it didn't have the same degree of durability on heavy outdoor active use we had hoped for.  It's worth noting, the polyester fabric from which the pouch is primarily constructed is very durable, the problem lies with the material used for the belt loops and carabiner attachment. In addition to improvements on the attachment stitching I would also love to see the pouch come with a slightly sturdier and larger carabiner.
This pouch is ideal for: gentle city use, food/treat only storage, night walks, distraction training
This pouch may not be ideal for: heavy use, strenuous outdoor pursuits, carrying multiple items
Review by: Dogs That Hike Trail Tester @reggieandthecats
Additional photos provided by: @atlastheadventuredog / atlasdogblog.com
Product from: @petplaysf / petplay.com