Climbing rope leashes are designed to be durable and to absorb some of the force of a pulling pup and the Wolfpack Supply Big Locking Carabiner Leash is no exception.
The first thing most people notice about Wolfpack Supply leashes are the vibrant colours.  I love that the leash comes in so many colour options and you have the opportunity to get a matching collar made of the same climbing rope.  At the time we posted this review there were 11 colour options available, however, this may vary due to availability of rope and changes in offerings.
The big carabiner leash comes in a 5 foot and 10 foot length and is ideal for medium sized dogs and larger.  We opted for the 5 foot leash as when our dog needs to be leashed on a hike she needs to be kept close to us.  Additionally, we knew we would be taking it on overnight backpacking trips and we didn't want the extra bulk/weight when she was off leash and we were carrying it.  One of the fantastic things about theses leashes, and more so the 10 foot length, is your ability to turn it in to a multi function leash. The 5 foot leash is ideal for turning in to a traffic lead but a few quick knots on the 10 foot leash and you've turned it in to a waist leash or a dual leash.  You can check out @wolfpacksupply on Instagram and you'll find they've posted a few different ways this versatile leash can be used.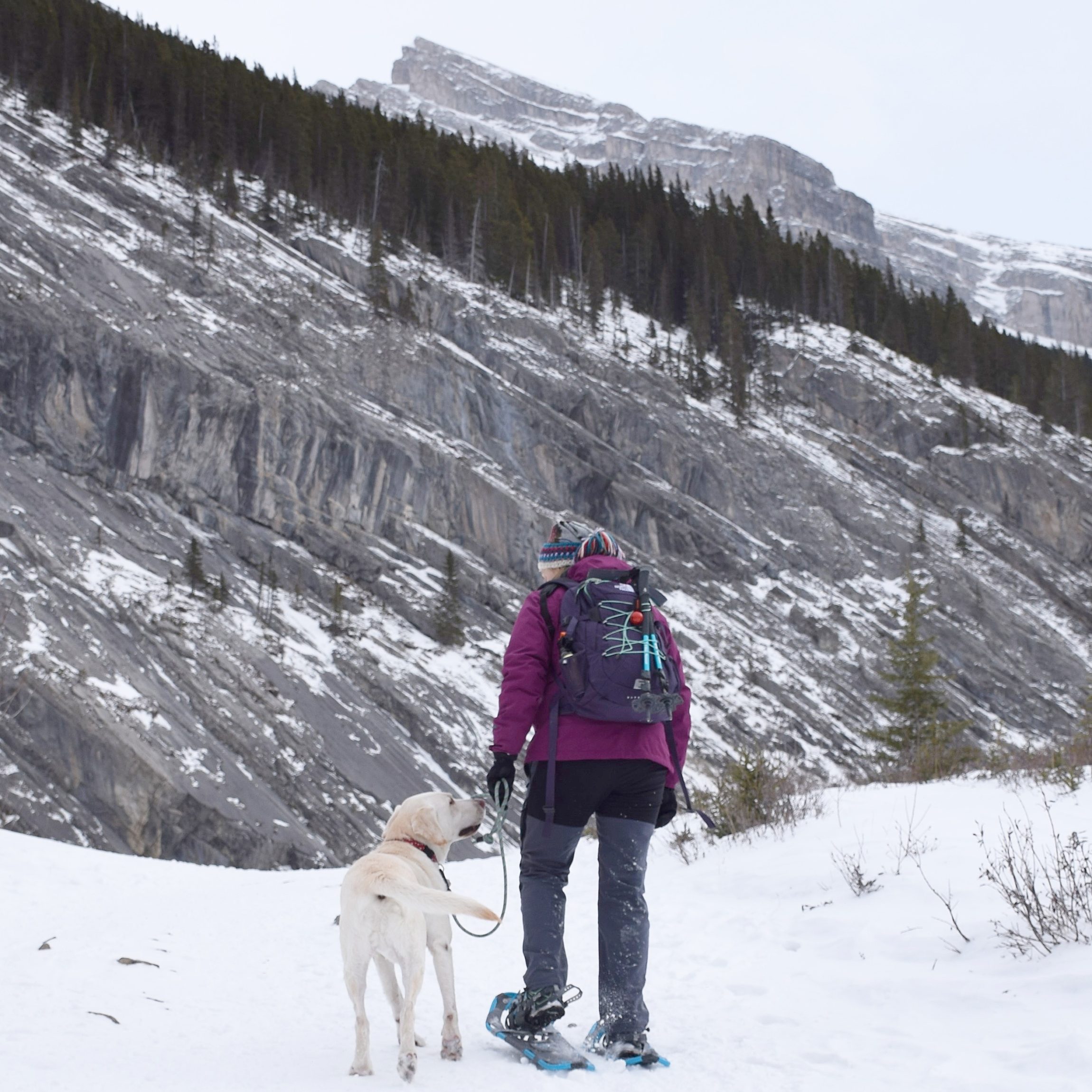 Climbing rope leashes have grown in popularity recently as people have come to realize its shock absorption capabilities and how durable the rope is. Made of 3/8″ rock climbing rope, this leash is one of the most durable rope leashes out there.  The leashes are made in the USA and given the durability of climbing rope they are backed by a lifetime warranty (unless your dogs chew it).  We've been using this leash steadily for six months of hiking, backpacking, and snowshoeing and have found no signs of wear and tear.  Our pup is not a huge puller but when met with the occasional squirrel she has been known to try and bolt after it.  We noticed a considerable difference in force of pulling we felt compared to our old nylon leash.  The ability for the rope to absorb the force of pulling came in particularly handy when she was fastened to my backpack on a multi-day trek and I no longer felt she was knocking me off balance as she has done before.  While we haven't done it ourselves, we've also been told this style of leash is great for running and joring fastened to a belt like the Hurtta Hiker Belt.
Wolfpack Supply chose a simplistic approach to making the leashes – they use a knot to create the handle and a knot to create a point for the carabiner attachment.   Other companies have opted for sewing, gluing and even duct taping things together.  I like the knot approach as when I needed a little extra length we were able to adjust our handle down in size and gained those few inches.  I also like that if this leash needed to hoist the pup, I have greater confidence in a well tied climbing rope knot than in some thread.  Others I've spoke to prefer the sewing approach as they don't like the bulkiness of the knots.  Personally, I don't feel the knots add much bulk but we understand that everyone has a different perspective.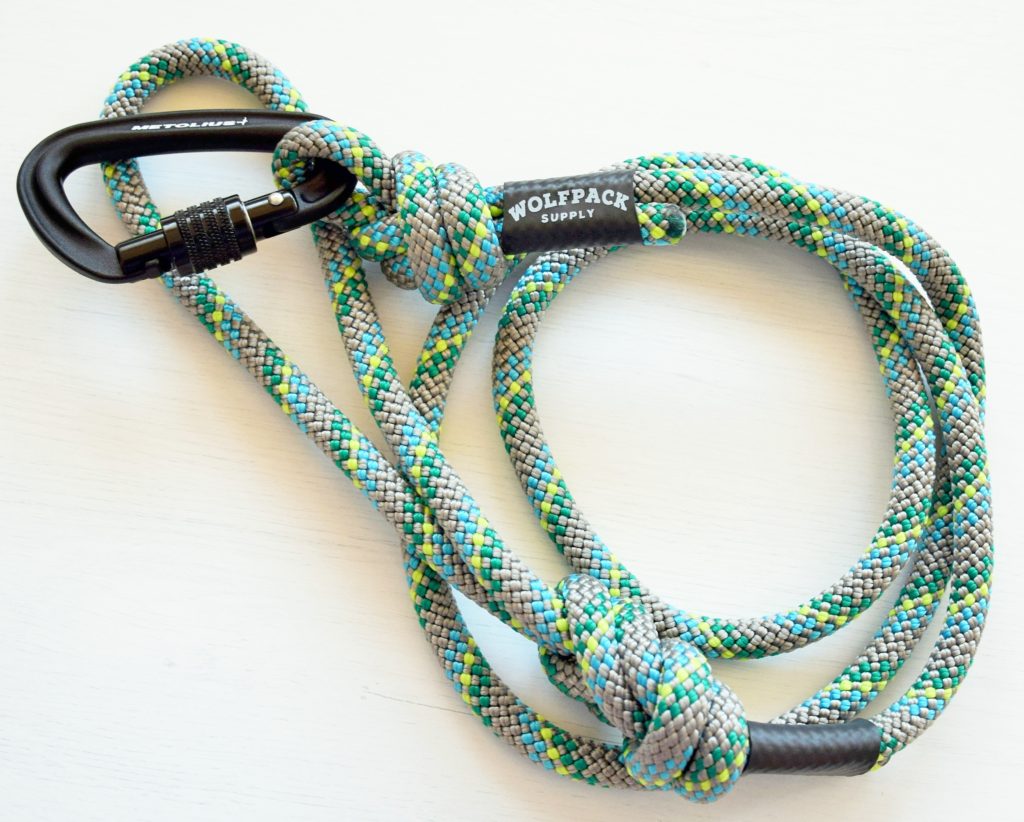 Each leash is equipped with a locking carabiner so your dog doesn't come unclipped on your adventures.  If you've never used a locking carabiner before it may take a few tries to get used to but once you've got the hang of it the carabiner can clip to collars, harnesses or packs with little to no issue. While we experienced some fit issues for the large carabiner and a small attachment point on one of our old harnesses, the carabiners are not fixed to the leash meaning we could (and did) swap it out for a smaller or larger size attachment as needed.  It should be noted the harness we experienced fit issues with was a smaller sized harness so we likely would have not had issues if we had the small carabiner leash.  If you know before you purchase that you aren't a fan of large carabiners or you are going to be using the leash for a smaller dog, Wolfpack Supply also offers small carabiners, quick clip and slip leads.  It's important to choose the right attachment point based on your adventures.  If you are going to be placing any sort of reliance on the attachment for hoisting you want to ensure you've chosen the right attachment.  Their small carabiners would not be effective for all dogs.  While we haven't tested any of the other styles of leashes, they use the same quality of rope throughout products so we don't expect a vastly different experience.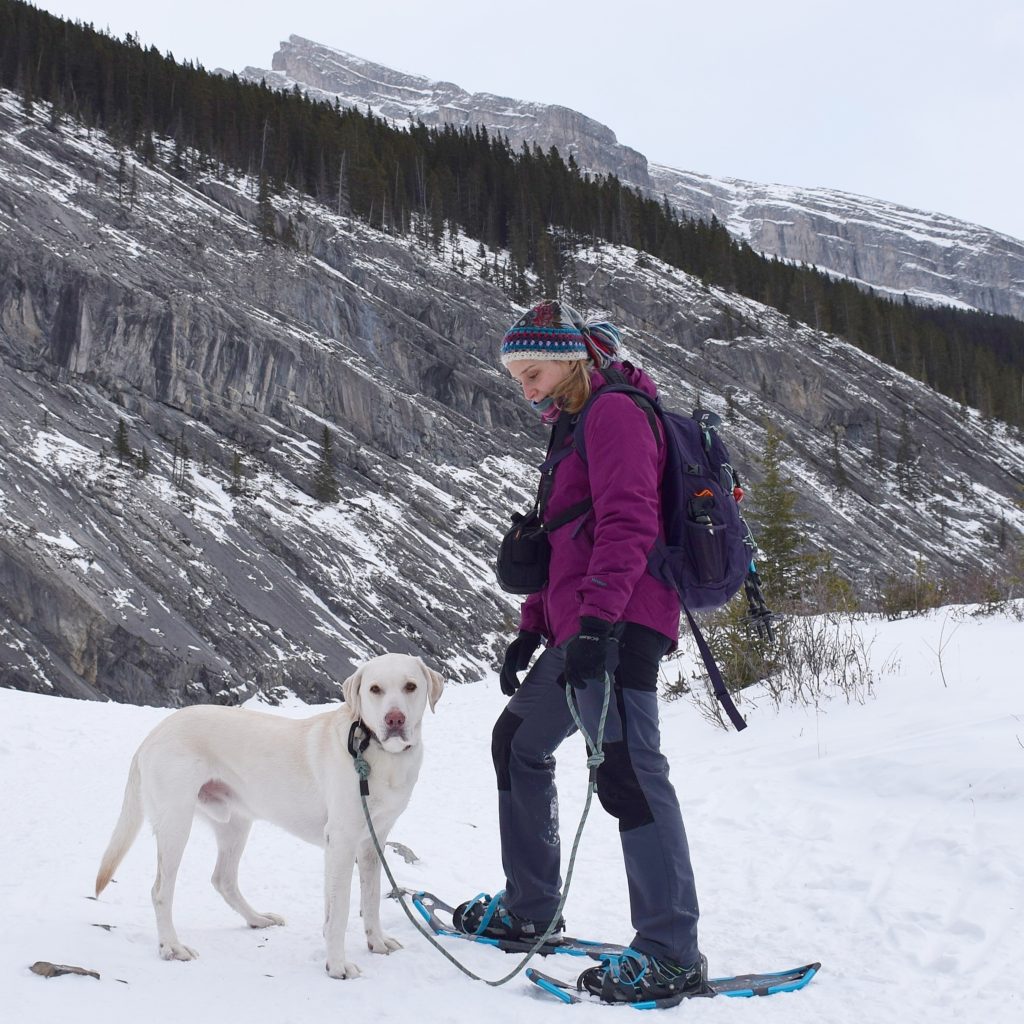 One downfall for all rope leashes is that you can get minor rope burn on your hands if your dog is a major puller.  We are lucky that our dog doesn't pull too often but when we loaned the leash to a friend, they didn't find it as comfortable as their regular padded handle leash. If you use a head halter or if you clip your leash to your pack you likely wouldn't experience these issues.  For those who do have strong pullers, it would be great if Wolfpack Supply considered adding a more ergonomic handle with some padding to help avoid potential irritation.
This leash would be best for: medium dogs, large dogs, strong dogs who you want some shock absorption from, adventures over difficult terrain where climbing rope may come in handy, hiking, backpacking, snowshoeing, running, joring.
This leash may not work for: dogs that pull a lot if they are going to be constantly on leash and you are going to be holding the leash, small dogs with small harness attachment points
Product from: @wolfpacksupply / woflpacksupply.com